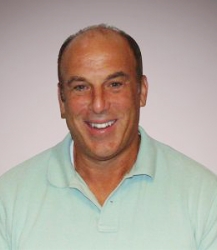 Why are comfortable and functional uniforms so important for first responders?
A first responder's mission involves long days and nights in a variety of climates punctuated by sudden calls to action which induce elevated adrenaline and physical fatigue. Think of the police officer apprehending a criminal to the EMT rushing to a vehicle accident. It is during these times that is vital that a uniform minimizes fatigue while enhancing performance.
What developments have been made in the past couple of years in the uniform space?
There have been significant advancements in the development of uniforms, starting with fabrics and fabric technologies. Lighter weight, stretch, and quick drying fabrics enhanced with Nano technologies which repel fluids and blood borne pathogens, wick perspiration away from the body, and provide UV protection against the harmful ultraviolet rays of the sun—contribute to the first responder performing at peak levels. Design features such as mesh vents in shirts and stretch waistbands in pants provide superior range of motion. Multiple storage options enable quick access to gear while relieving the 21+ pounds of gear traditionally stored on a duty belt that are the single biggest cause of lower back issues among this profession. Ballistic vests, traditionally worn under a uniform, have been moved to external vest carriers, allowing for increased breathability and comfort while allowing for the transfer of gear from the duty belt to the carrier, reliving back issues.
What new innovations do you see being made in the next few years for uniforms?
We envision innovations in fabric "intelligence" which will monitor a first responder's location, body function metrics; incorporate communication and video functionality; and provide protection against fire, ballistic, and stab penetration.
What is the most important thing when it comes to a uniform for a first responder?
At Elbeco we build products for "the Occupational Athlete"—while maintaining focus on the importance of function, image, and protection. My above comments speak to the importance of protection and functionality in our uniforms. Image has and is even more important than ever as a uniform serves to legitimize police and enhance public perception of the officer and his authority. We have seen a trend within the first responder uniform moving to a less tactical and intimidating image—creating a broader acceptance of a police officer's role within the community.
How can a uniform help a first responder stay safe, for example in the COVID pandemic?
Due to the COVID virus, we have seen a partial shift from dry clean uniforms to machine washable, allowing the first responder to clean their uniform daily at home. It appears that the face mask is here to stay for a while, so we have designed a patented protective face mask that compliments the uniform image while providing enhanced comfort with easy doffing and donning.