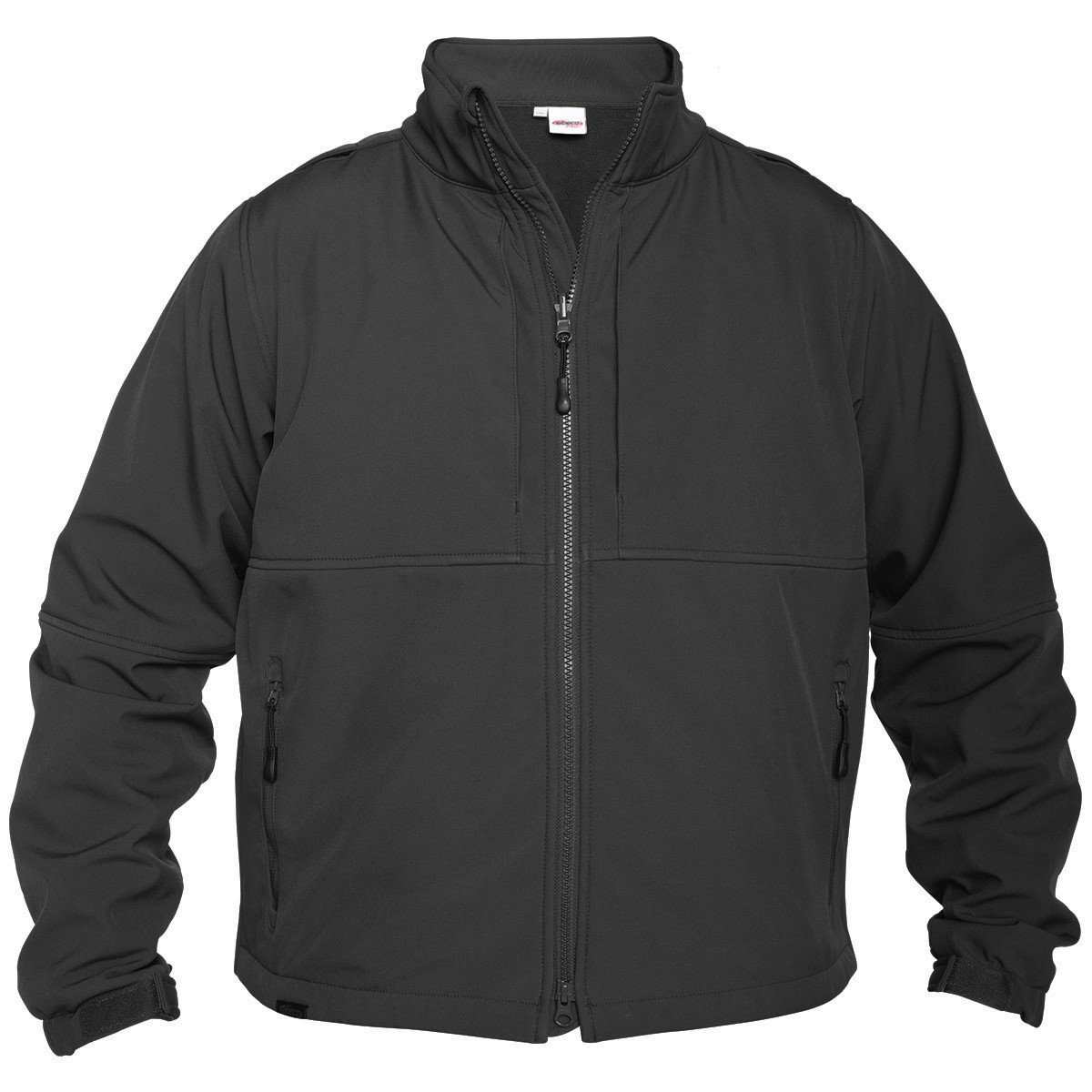 One of our customers recently shared a story with us about how pleased he was with his Elbeco Performance Soft Shell Jacket when the unexpected happened. He thought his jacket was ruined...
I thought I would tell you this about one of your products and maybe you can pass it on. I'm sure they never envisioned this happening, but I want to let you know how pleased I was with it. The Elbeco jacket that I have, [the Shield Performance Soft Shell], was—I thought—ruined.
I had it on my dining chair, to keep it handy. Last week, I decided to paint the kitchen ceiling. I painted the kitchen and afterwards, I noticed a small paint stain near the cuff on the left sleeve of my jacket, as well as a small smear near the elbow. The paint was white and easily stood out on the blue jacket.
I was able to scrape the paint off with my thumbnail and then wash out the rest with hand soap and water. There's a faint trace, but unless I point it out, I doubt anyone will see it. I'm going to wash it again and I'm sure the rest will come out.
I wanted you to know how happy I was about this. Paint and fabrics usually don't go together, I don't know how the paint got there, but I think it was my dog, who got some paint on her fur and then walked by the jacket.
Anyway, thanks for making such a great product. This really exceeded anything I was expecting regarding the jacket's performance and wear. I give Elbeco an A+ or 5 stars, which ever you prefer.
I just wanted to let you know how pleased I am with your jacket.
Peter J. Sammarco
Chief of Staff
City of New York Sheriff's Office
TAGGED: Outerwear