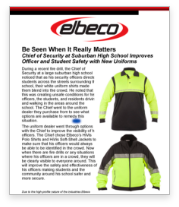 Chief of Security at Suburban High School Improves Officer and Student Safety with New Uniforms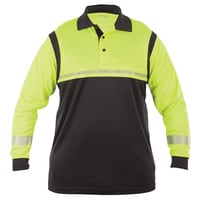 During a recent fire drill, the Chief of Security at a large suburban high school noticed that as his security officers directed students across the streets surrounding the school, their white uniform shirts made them blend into the crowd. He noted that this was creating unsafe conditions for his officers, the students, and residents driving and walking in the areas around the school. The Chief went to the uniform dealer they purchase from to see what options are available to remedy this situation.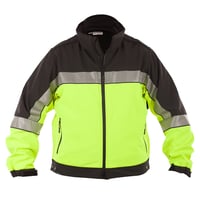 The uniform dealer went through options with the Chief to improve the visibility of his officers. The Chief chose Elbeco's HiVis Polo Shirts and HiVis Soft-Shell Jackets to make sure that his officers would always be able to be identified in the crowd. Now when there are fire drills or any situations where his officers are in a crowd, they will be clearly visible to everyone around. This will improve the safety and effectiveness of his officers making students and the community around his school safer and more secure.
Download a PDF of this case study.
Due to the high-profile nature of the industries Elbeco serves, our customer stories are kept anonymous.