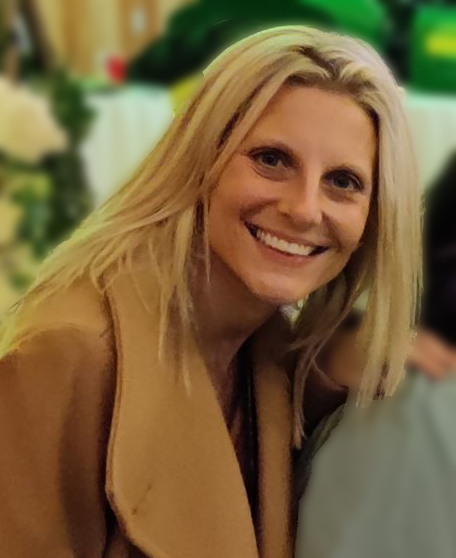 Have you ever wanted to know your Elbeco Rep a little more in-depth? Every month, we will be highlighting one member of the Elbeco Sales Team to help you get to know them a little better. From a look inside their hobbies to what they would be doing if they weren't your Elbeco Rep to the highlight of their workday, we have the answers. Read on to learn more about this month's featured Sales Team Member.
This month, we look at Heather Fry, Sales Support Manager.
Hometown: Sayville on Long Island, New York.
Current Location: Wyomissing, PA.
Family: Married for almost 20 years with two kids, Haley, 22, and Aidan, 18. We also have a few pets, Jake Ryan our Frenchie; 2 overweight cats; one old guinea pig; and one leopard gecko.
Education: Some college.
Fun Fact: I love renovating dollhouses and dollhouse furniture.
3 Words to Describe Yourself: Creative, motivated, optimistic.
Biggest Influence: Henry Ford, Howard Stern, the 80's, and my dad.
Hobbies: Exercise and renovating dollhouses.
Sales Experience: Inside Sales for 7 years. Then the past 3 years I've been Sales Support.
Tenure at Elbeco: 12 years.
Favorite Elbeco Product and Why: The Ufx Polo...a customer once said to me, "you guys screwed up when you created this product...you made it too well and I hardly ever have to replace them." It's well made and hands down the best polo on the market.
Favorite Part of Working for Elbeco: It's a combination of things: my boss, the relationships I've built over the years and the National Sales Meetings because I get to see the Sales Reps.
Biggest Highlight of Workday: Problem solving and interactive with the people inside and outside the company.
Something You Learned About Yourself Through This Role: Things happen and it's up to me to make the best of it.
If You Weren't Working In This Role, What Would You Be Doing Instead? Bartender at the local tiki bar on an island.
What Would You Like to Be Known/Remembered For? Nothing specific, just hope my loved ones smile when they think of me.
Anything Else You Want To Share? "Remind yourself regularly that you are better than you think you are. Success does not require a super-intellect. Nor is there anything mystical about success. And success isn't based on luck. Successful people are just ordinary folks who have developed belief in themselves and what they do. Never...yes, never...Sell yourself short." - David Schwartz, The Magic of Thinking Big (one of my favorite books)
Stay tuned for the next edition of this series to see who we highlight next.
TAGGED: Insider