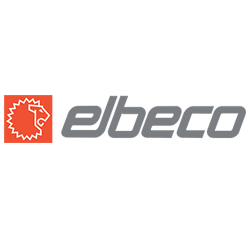 Elbeco is pleased to announce three new additions to our sales team—Robert Gibson, West Coast Metro Account Manager; Cory Daza, Southeast Distribution Sales Manager; and Rob Milideo, Northeast Metro Account Manager.
Robert Gibson brings to Elbeco over 25 years of sales experience. Some may even say that he was born selling. His first jobs were door-to-door sales and cold calling. Along the way Robert progressed into Inside Sales roles and ultimately parlayed his successes into Outside Sales, where he has spent much of his professional career. Sales is not the only area Robert is passionate about, as he was previously the lead lyrist and vocalist for a band that played in areas like Hollywood. A true renaissance man, he holds a BA in Philosophy & Religion with an emphasis in Ethics. Robert currently resides in Ontario, CA with his wife and son.
Cory Daza brings over 3 years of sales experience to Elbeco. Though his selling experience is exclusive to public safety apparel, Cory has been on both the distributor and manufacturer sides of the industry. Cory also brings some firsthand experience to the public safety apparel sales industry, as he is still a part time police officer. Originally hailing from East Lansing, MI, Cory currently lives in Vero Beach, FL and holds a Bachelor's degree from Michigan State University.
Rob Milideo was born and raised in Southern NJ. He brings to Elbeco over 30 years of sales experience. For the first 10 years of his career, Rob sold printing. He then moved into the fire service, where he was able to gain experience with both the dealer and manufacturer sides of the industry. Rob was no stranger to the fire service, however, as he has previously been a volunteer firefighter. Rob currently resides in Southern NJ with his wife.
With the additions of Robert, Cory and Rob, our sales team now boasts over 450 years' experience in the public safety and uniform industries.
We look forward to continuing to help you with all your uniform needs!