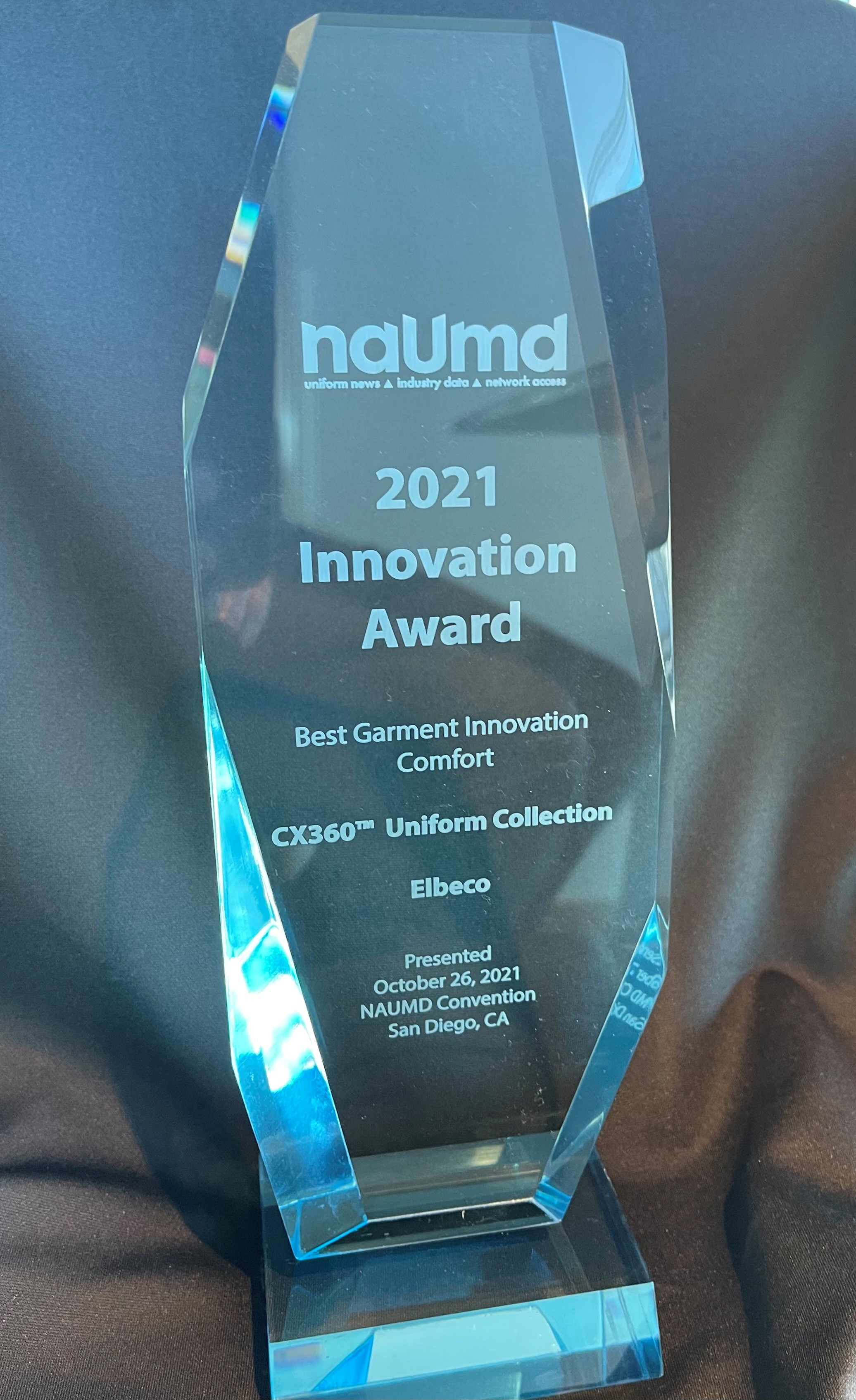 We are proud to announce that Elbeco has been awarded the 2021 NAUMD Innovation Award for Best Garment Innovation - Comfort for our CX360 Uniform Collection. The North American Association of Uniform Manufacturers and Distributors (NAUMD) Innovation Awards maintain the tradition of recognizing excellence within the industry.
Visit https://www.elbeco.com/cx360 to learn more about our award-winning uniform collection.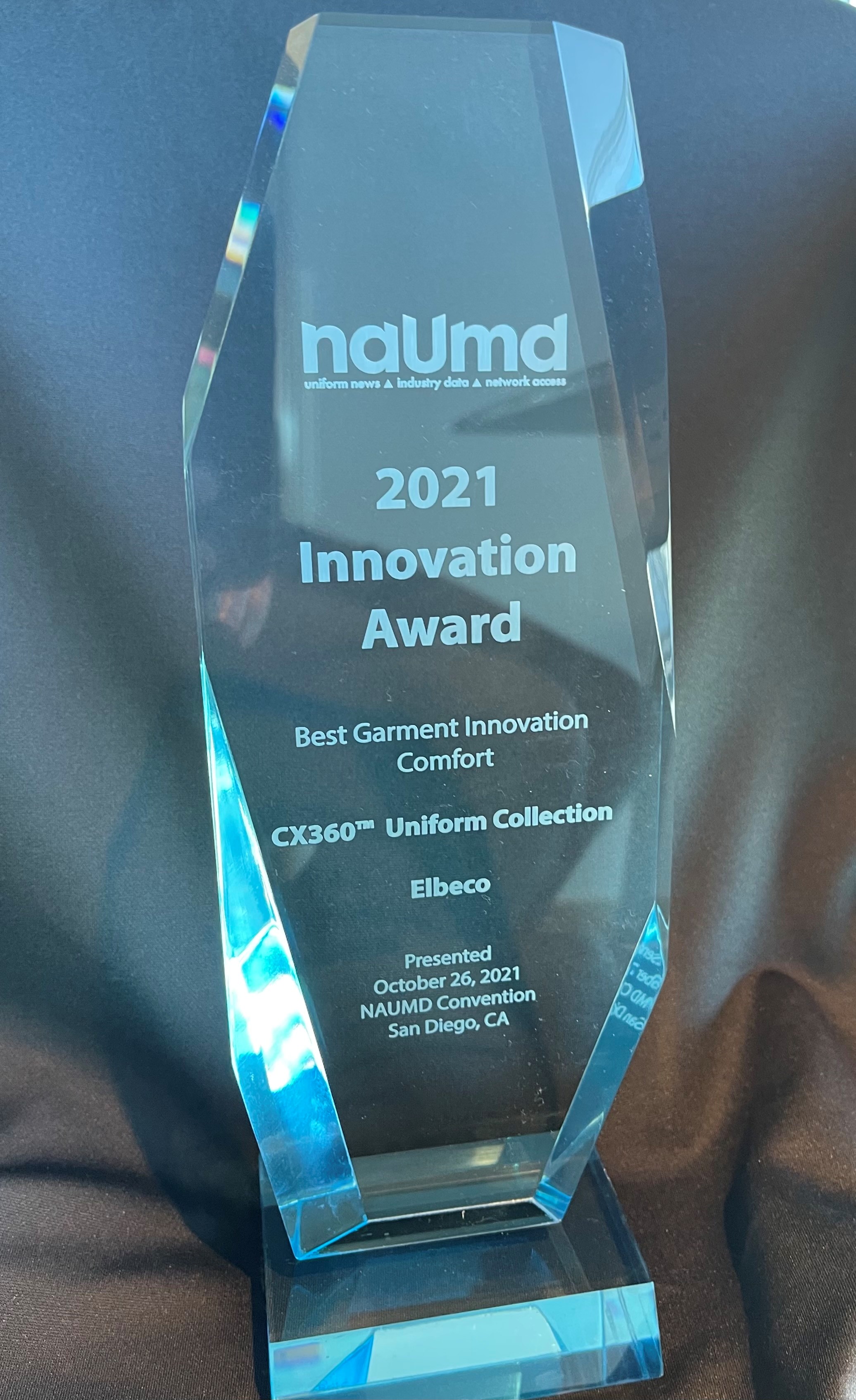 Read more about the award at https://naumd.com/six-manufacturers-top-this-years-innovation-awards/.