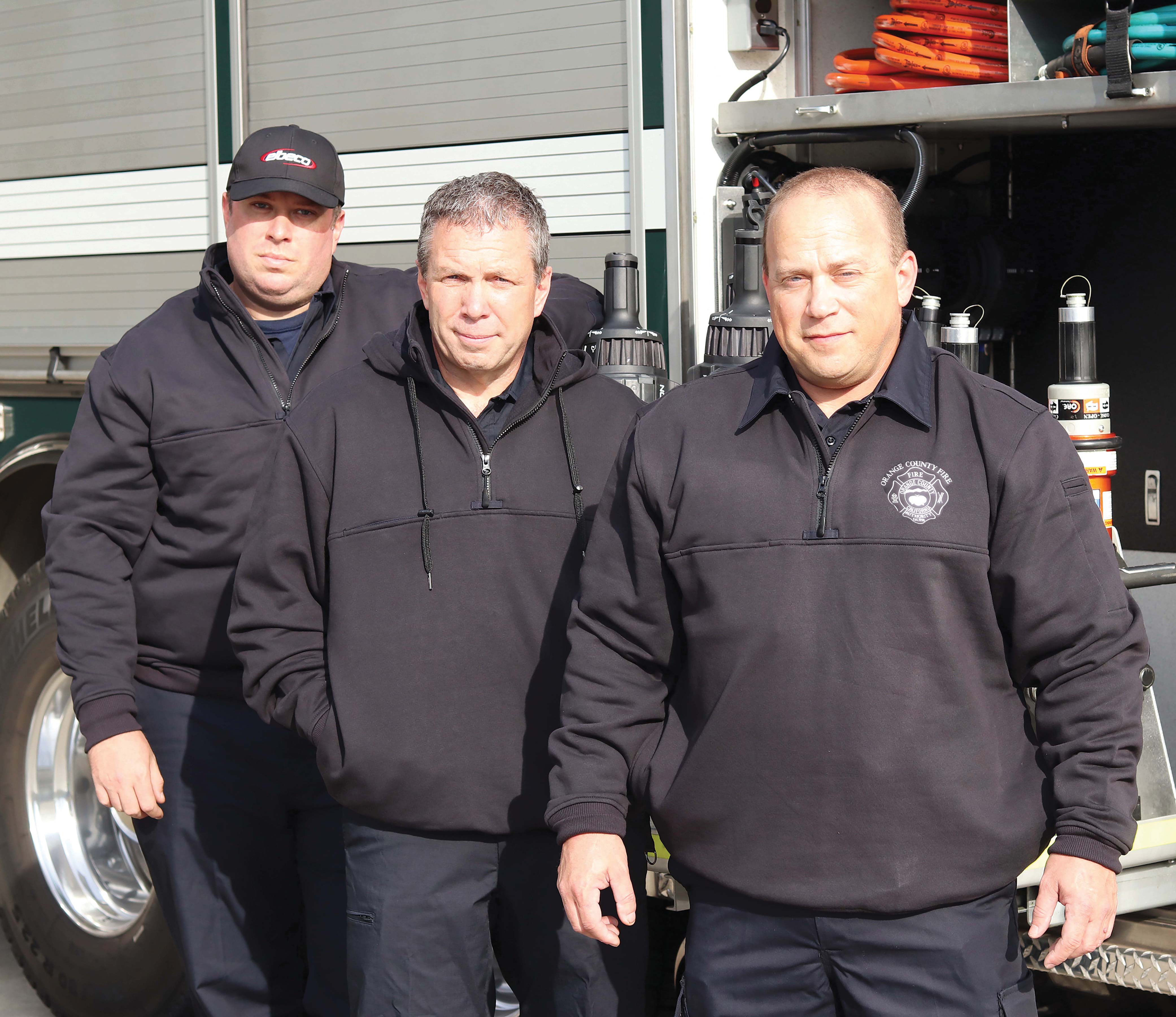 Elbeco is committed to providing products that exceed expectations and enhance the performance and experience of public safety professionals. Much of Elbeco's success through the years has resulted from a love of discovering and inspiring new products, putting a new spin on reliable classics, and our passion for seeing all of them get to our end users. Innovation differentiates Elbeco from the competition and the industry wants cutting-edge garments.
Innovations enhance the physical endurance and the performance of the wearer while providing protection against the elements, increased comfort, and prolonged usability of the garment. Every product we create involves us determining what innovations are required or desired.
A good example of the Elbeco innovation process is with our new Hooded Job Shirt. Our customers were reaching out about us offering a hooded option in our Shield Job Shirts. They were frustrated because competitive garments were difficult to find, often on back order for extended periods, and didn't have the features they really wanted.
Elbeco could have just added a hood to our existing job shirt, but we took the time to speak to our customers and make sure that the new job shirt was perfect. This means this new offering is designed specifically for firefighters and loaded with the enhancements they actually need for optimal utility. The hood was designed to fit without blocking the vision of the wearer and to lay flat when not up, which is very different from competitive garments. These job shirts also have a self-knit, quarter-zip collar, so they look like a traditional job shirt while adding the utility of a hood.
Professionals in the public safety industry wear the same thing every day, so their uniforms need to:
protect them from the elements, since public safety professionals are not issued umbrellas
not restrict motion, which is a safety hazard
last a long time since many have budget restrictions that only allow them to replace things at certain times
With these concerns in mind, the Shield Job Shirts are as functional and durable as they are comfortable. They are made from heavyweight cotton-blended fleece that resists fading. These job shirts are perfect for wear around the station or in the field. All Elbeco job shirts offer the utility of many pockets. Roomy, adjustable chest pockets accommodate a full-sized radio or smaller object without dropping to the bottom of the pocket. Dual fleece-lined side hand warmer pockets offer protection from wind and cold. Pen pockets on the left sleeve and mic pockets in both shoulders keep equipment right where you need it.
Elbeco stands by our goal that all Elbeco uniforms are designed with officers and public safety professionals in mind. Each innovation and function holds a specific purpose that eases the difficulties of their job. Elbeco is in business to make great products that exceed our customers' expectations.
TAGGED: Release Updates Outerwear