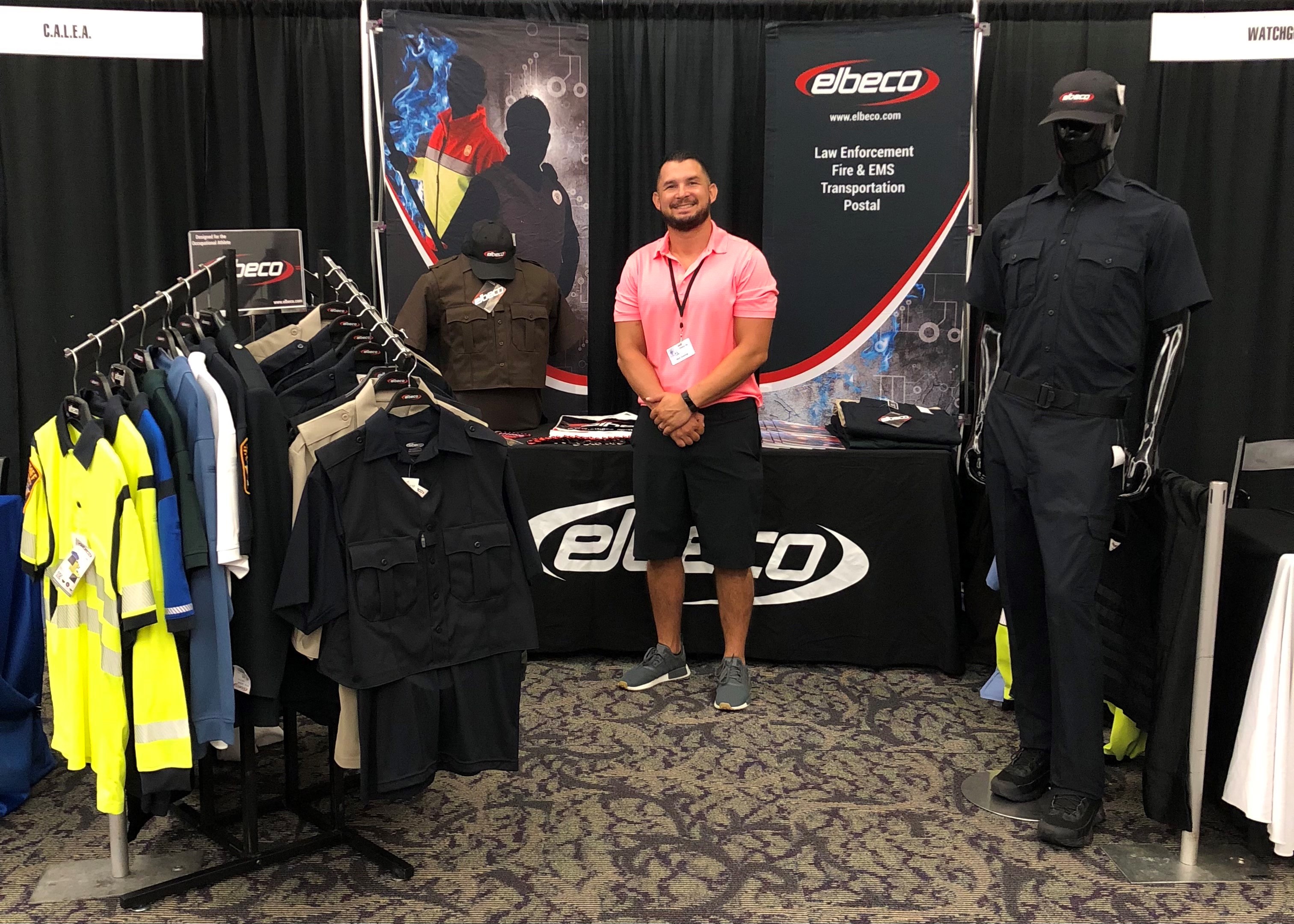 Have you ever wanted to know your Elbeco Rep a little more in-depth? Every month, we will be highlighting one member of the Elbeco Sales Team to help you get to know them a little better. From a look inside their hobbies to what they would be doing if they weren't your Elbeco Rep to the highlight of their workday, we have the answers. Read on to learn more about this month's featured Sales Team Member.
This month, we look at Mark Downing, Territory Business Manager - TX, OK and LA.
Hometown: Garland, Texas.
Current Location: Prosper, Texas.
Family: I am married to my wife, Amanda, and we just celebrated our 13th wedding anniversary. We have two boys, Cameron who is 15 and Caden who is 12.
Education: Bachelors degree from Midwestern State University.
Fun Fact: Avid dart player with 3 boards in our house.
3 Words to Describe Yourself: Motivated, energetic, determined.
Biggest Influence: My grandfather.
Hobbies: Anything sports related. From softball, hockey, and bowling to wake boarding and skiing. We boat a lot during the Spring and Summer months and we like to attend Cowboys, Stars and Mavericks games throughout the year. I'm also an avid dart player.
Sales Experience: I've been in sales the majority of my professional life. Starting in big box retail then moving to retail banking prior to starting my career in law enforcement. I was a Police Officer for approximately 5 years before I moved back into sales managing a Law Enforcement uniform and supply store and ultimately joining the Elbeco sales team.
Tenure at Elbeco: This is the start of my 4th year. I started at the end of 2017.
Favorite Elbeco Product and Why: Ufx polos because of their durability and the way they fit. They're the #1 polo in the marketplace.
Favorite Part of Working for Elbeco: Having the ability to compete on a daily basis as well as building relationships with distributors, agencies and our sales team.
Biggest Highlight of Workday: Building new relationships during meetings and selling against any and all competitors.
Something You Learned About Yourself Through This Role: I'm a better relationship builder than I thought I would be.
If You Weren't Working In This Role, What Would You Be Doing Instead? I would be with another sales organization working for public safety.
What Would You Like to Be Known/Remembered For? Personally, for being a good father and husband, my integrity and honesty. Professionally, for my determination and overall success.
Anything Else You Want To Share? In whatever role you're in, personally or professionally, always try to think outside the box.
Stay tuned for the next edition of this series to see who we highlight next.
TAGGED: Insider