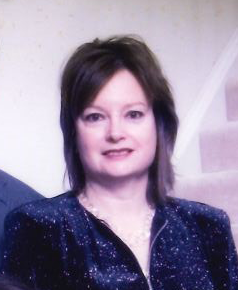 Have you ever wanted to know Elbeco Customer Service a little more in-depth? Every month, we will be highlighting one member of the Elbeco Customer Service Team to help you get to know them a little better. From a look inside their hobbies to what they would be doing if they weren't an Elbeco Customer Service Rep to the highlight of their workday, we have the answers. Read on to learn more about this month's featured Customer Service Team Member.
This month, we look at Sue Cramsey, Customer Service Representative.
Hometown: Born and raised in Norristown, PA. Small town west of Philadelphia.
Current Location: Currently resides in Reading, PA.
Family: Husband, Tom. Son, Pete. Grandsons, Vincent (10) and Leo (8). And cat, Max.
Education: Reading Community College - Medical Secretary, Coding and Billing courses.
Fun Fact: I can look at the cars in the 60s and tell you what they are.
3 Words to Describe Yourself: Practical, patient, dependable.
Biggest Influence: My dad, a hard worker.
Hobbies: Weekly car shows, car auctions, car races. We have 17 cars which keep us busy. Several we bought from Mecum and Barrett Jackson. We try to get to an auction once or twice a year.
Customer Service Experience: Worked for a manufacturing company Gudebrod Inc. We made fishing lines, wrapping threads, lures, also made dental floss, sewing threads, and lacing tapes. I worked for 29 years in customer service in the fish line department. They went out of business, and I ended up taking medical courses and working for a doctor for 4 years and a cardiologist for one year before coming here.
Tenure at Elbeco: 4 years, 6 months.
Favorite Elbeco Product and Why: The new CX360; wrinkle-free soft fabric.
Favorite Part of Working for Elbeco: I feel like a family here. Relaxed atmosphere and the ringing of the bell we have after a big sale.
Biggest Highlight of Workday: Being able to get all the orders processed and helping the customers get products.
Something You Learned About Yourself Through This Role: You have to be a good listener and have a good sense of humor.
If You Weren't Working In This Role, What Would You Be Doing Instead? Retired and traveling.
What Would You Like to Be Known/Remembered For? My giving nature, whether it be donuts for the office, candy for the jar, contributing to the Animal Rescue League or helping my friends.
Stay tuned for the next edition of this series to see who we highlight next.
TAGGED: Insider