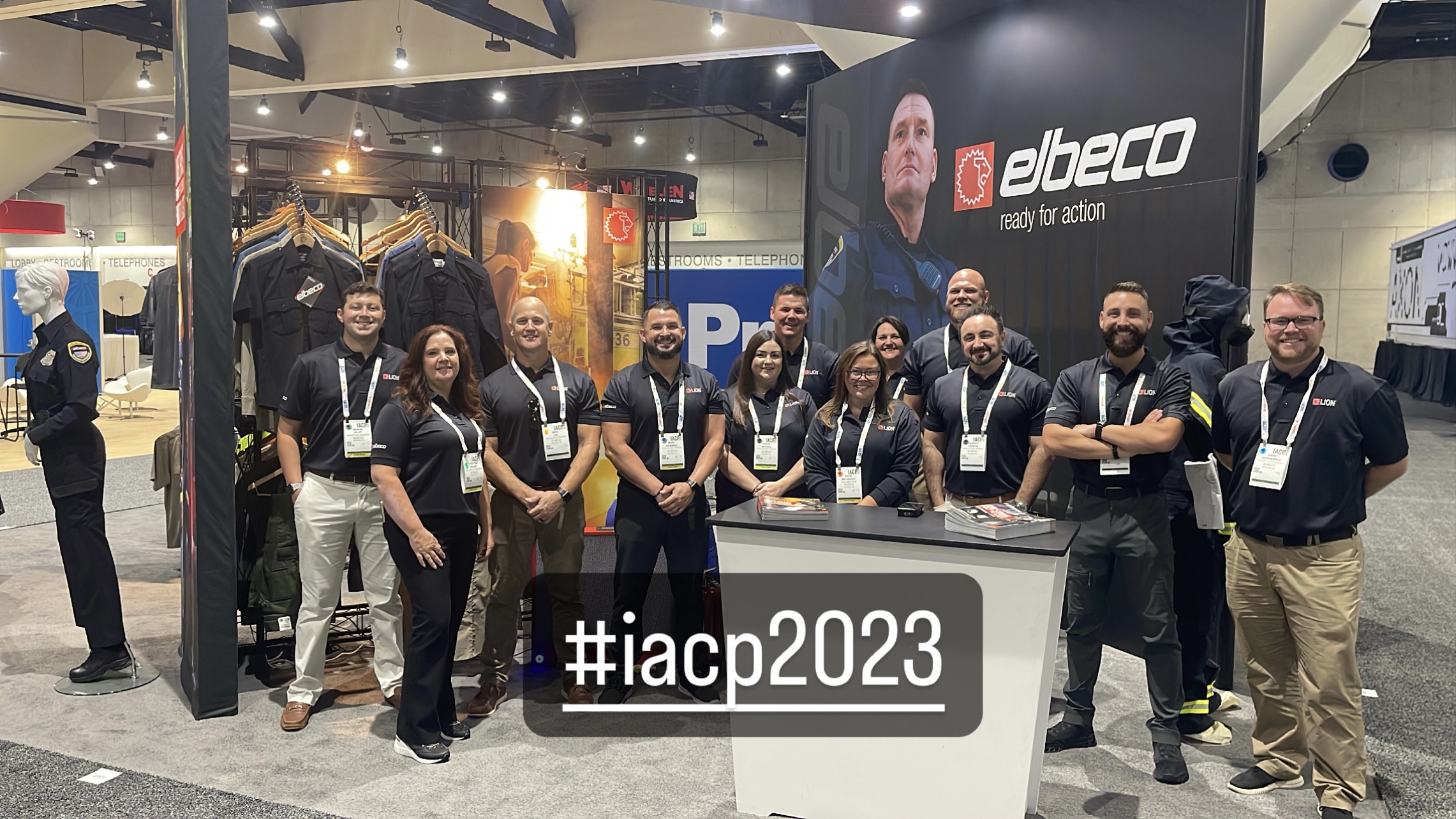 Last month, the LION Uniforms team traveled to San Diego, CA to show off all of the latest and greatest from the Elbeco line of products. This was the first IACP show for our new booth layout and graphics. Our new layout allows for a walkable and spacious environment, encouraging visitors to walk in and engage with the team throughout the show. All our product offerings from uniforms, outerwear, and even our CBRN equipment, such as the MT94, can be shown with plenty of space for conversation. It was also the first year for us exhibiting LION training products, such as the LION BullsEye™ fire extinguisher training tool.
IACP is the perfect place to check out some of our most popular and innovative products, such as:
CX360 - with nano fluid repellency and

4-way stretch, wrinkle-resistant fabric

The 3-in-1 Outerwear System - Combining our best-selling Soft Shells with our Duty Jacket, the system becomes a warm winter-weather option
UV2 FlexTech™ Undervest Shirt - Worn under a vest carrier, the UV2 FlexTech Undervest Shirt provides a clean and professional appearance
During the show, we took the time to have a few of our sales and product specialists do demos of their products and record videos to post on social media. Our CX360 line of uniforms was the feature of one of these videos, highlighting its nano fluid repellency. The BullsEye Extinguisher training panel was another product we highlighted. It is a clean, safe, and repeatable tool to help keep your workplace safe while also being engaging to users.
We would like to once again thank everyone for making this year's IACP a great one! We look forward to seeing everyone at next year's IACP Show in Boston. Be sure to follow us on all of our social media pages to see the videos mentioned in this post and to get the latest news and product offerings from us.
TAGGED: Insider